In 20 minutes, complete as many rounds as possible of:
7 Press @ 30kg/20kg
7 Pull Ups
14 Squats
Beginner: Scale movements as necessary.
Advanced: Press @ 40kg/25kg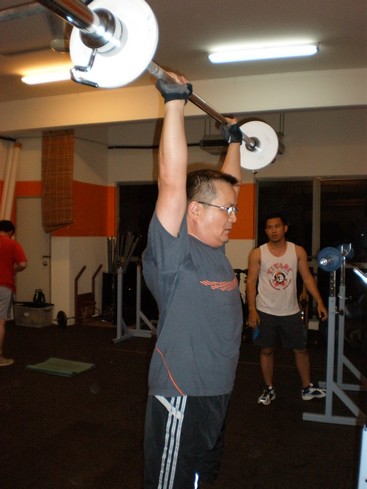 Pose Method Running Clinic
Date:
August 21st (Saturday)
Time:
9:00am – 4:00pm
Location: PushMore Fitness Centre
Cost: RM60 per person.
PushMore will be introducing the POSE Method of running - a way to run fast, efficiently and injury free. Read more about the Pose Method in our
newsletter
.
Interested? Do contact Lyn or JW to book your spot! Open to Pushmore members. 10 spots only! First come, first serve!
*Please note that the gym will be closed for this clinic.