3 Rounds for time of :
300 Skips
30 KB Swings @ 24kg/16kg
30 Push Ups
*KB Swings: Finish position is above the head with arms covering ears, and shoulders, hips and knees at full extension.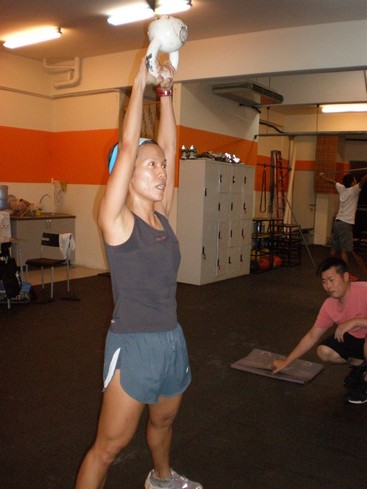 "Shoulders : CHECK! Hips: CHECK! Knees: CHECK!"
**************
PushMore's Open Days!
For both days, 13th and 27th March 2010 (Saturdays), we will be having classes at :
Each class will be an hour long, and on first-come-first-served basis, with a maximum capacity of 12 participants per class.
RSVP: by 12th March, for attending the 13th of March.
: by 26th March, for attending the 27th of March.
Please call: 03-78850120.


Please note: No KB class at 9:30am on both dates.