Press 5-5-5
Then:-
"Death By 10 Meters"
With a continuously running clock, run one lap(10m) the first minute, two laps the second minute, three laps the third minute ... continuing for as many minutes as you are able. Make sure you touch the ground at the end of each lap!

You need to finish each lap as fast as possible!
Compare with
030510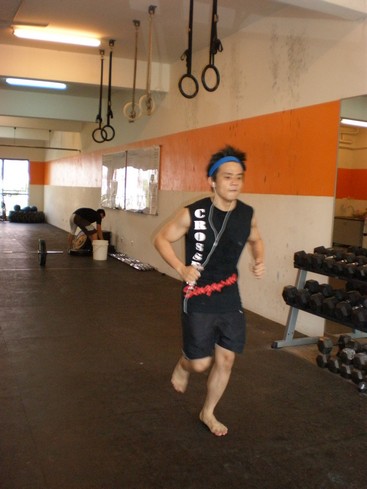 Run in whatever style you wish!